Access Control System Installations in Miami
Secure your business the way you need it, with Comprehensive Access Control System Installation in Miami.
For many businesses, the standard for entering and exiting has always been a set of keys or some type of padlock with a generic code. While this may be commonplace, it's by no means the most secure way to run your property. With modern security becoming more advanced, no commercial security system is complete without an adequate access control system. If your access control system is not meeting your current needs, call our experts at American Access Systems Corp. for a free, no-hassle estimate at (305) 490-7058 to find out which system is best for you.
Access control systems serve as an indispensable resource in ensuring the security and safety of your home or commercial location. From keypads to card readers, to even biometric systems, there is a myriad of options to choose from. It all comes down to understanding your current needs and finding a system to fit those needs.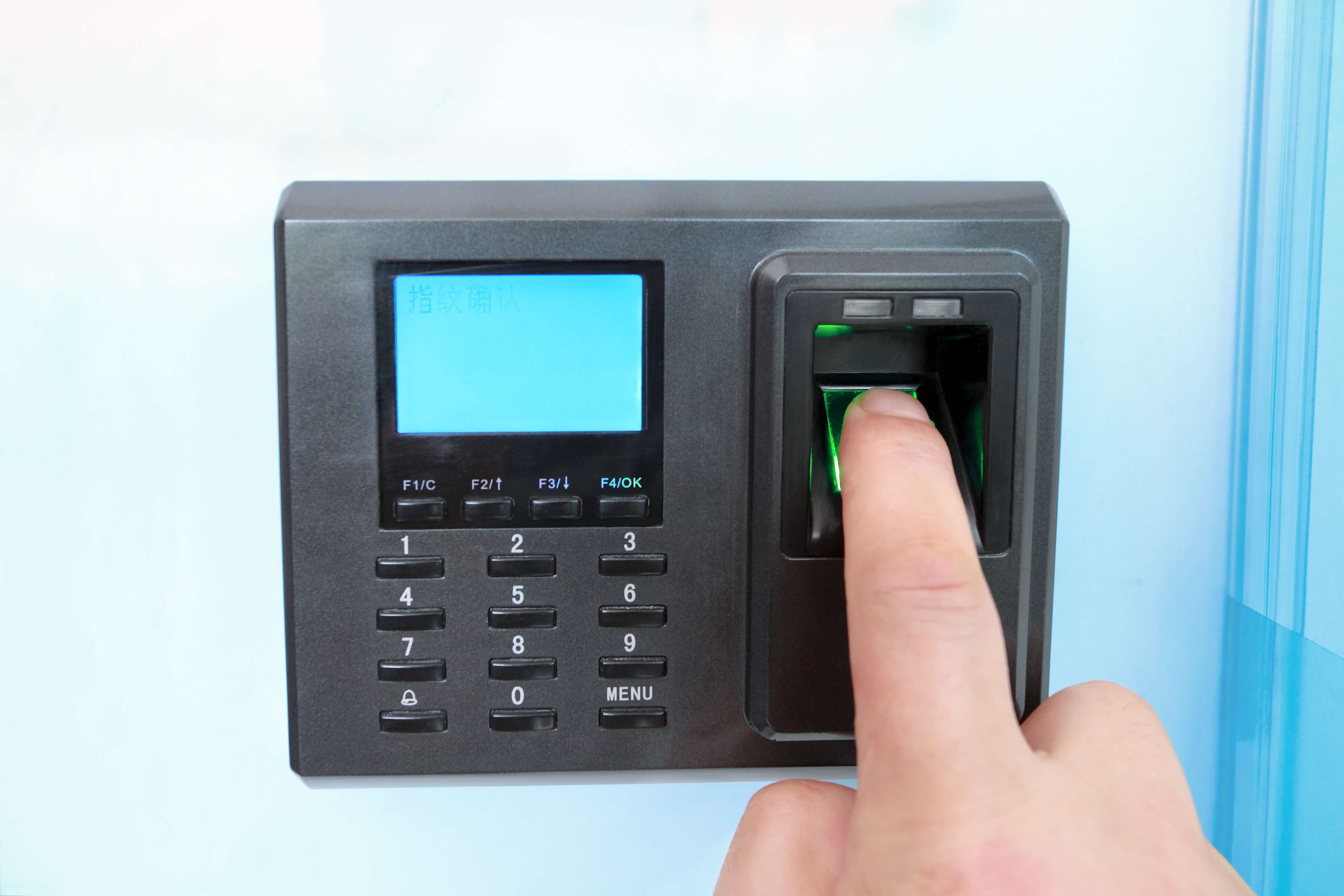 What Kind Of System Do I Need?
First, it's important to assess the needs of your residential or commercial location before determining what keyless access system is right for you. Here are a few questions to consider:
How many doors or entrances need to be secured?
If for a commercial location, are the doors for customers only? Or employees as well?
Are the doors made of wood, steel, aluminum or glass?
Does the system need to be integrated with a parking lot access system or CCTV system?
Do you require additional monitoring services, such as a camera system recording at all times?
Do you need wired or wireless door controllers?
Do you need to program at the site or remotely?
Having a plan is more important than anything when it comes to access control systems. While most commercial applications have a single door entrance, for properties looking for more security or compartmentalized access, your system can become even more complex. With an access control system in place, you can monitor productivity, limit access to certain areas, and ensure that you're protected.
Choosing Your New Access Control System
In terms of access control systems, there are plenty of options to choose from. We are proud to supply and install leading access control system brands, including:
Keyscan Access Control Systems©

Select Engineered Systems©

Doorking Systems©

Northern Computers©

Sentex Systems©

Securakey©

Elite Access Systems©
Not only do we offer top-quality and rated brands, but we also stock a range of access control systems that can work in any situation. Some of these include:
Stand-Alone Access Control
Ideal for smaller offices or basic applications, stand-alone access controls can secure a specific entrance into your business or property. Using a code or smart device you can gain entrance.
PC or IP Based Access Control
Perfect for larger applications, PC or IP based access control systems have applications in larger office settings. You can adjust access using a smart device of specific IP address associated with an employee. Because these systems are integrated using an internet connection, they can easily be managed by your IT department as well. 
Biometric Access Control
When security is of the utmost importance, and the risk of a missing keycard of stolen code is too much of a concern, you can upgrade to biometric access control system. These systems take the guesswork out of security by using biometric tools like fingerprint readers. This ensures that only the people you want accession an area have access at any given time. 
Gone are the days of relying on keys to secure different locations, and stressing about obtaining keys from terminated employees, or wondering who has access to what. From stand-alone locks to card readers, key access and keypads, there are a variety of ways to implement a comprehensive access system that ensures only authorized individuals can go in and out. Give us a call to receive a no-hassle free estimate from one of our experts.
The Benefits of These Systems
While many businesses choose to share keys or set a code that every employee has to memorize, the truth is this is not only a security liability but also a financial concern as well. Some of the benefits of a universal keyless entry system include: 
Added Security
Whether you want to ensure that employee property, like computers and products, are protected, or you're looking for ways to keep your employees safe as well, an access control system is the best way to do it. 
Easy Tracking
When it comes to corporate applications, lost time is always a concern. By using devices like smart card access control systems, you can easily track who is coming and going, and ensure that your business is running as efficiently as possible.    
Convenient Adjustments
If you've recently parted ways with an employee or lost a key, it can be a hassle to change the locks or keycode. With a universal keyless entry system, you can easily disable a specific card that's missing or removes an employee from the registry so they no longer have access to the property. 
Safety is not a luxury, it's a necessity and a priority. With new access control systems, you can get as sophisticated or as basic as you need. Whether you're opting for a fingerprint reader or a keyless access system that can be controlled from employees phones using a secure IP, our expert staff can help you and your property.
Only Trust The Best
Determining you need an access control system is the first step, but more important than that is finding the right installation company to customize your security based on your actual needs and applications. At American Access Systems Corp., we're dedicated to helping you find a custom solution to the security in your home or business. As the leading access control system installer in Miami, FL and the surrounding areas, we offer plenty of service perks, including:
Free estimates: Know exactly what goes into your project well before you start the installation. We offer free estimates with no gimmicks and no hassles.
Satisfaction guaranteed: We guarantee you'll be happy with our services, and we won't rest until you are 100% satisfied!
Family-owned and operated: American Access Systems Corp. understands the needs of residences and businesses in Miami, FL. With over 30 years of experience, we are ready to provide you with a comprehensive system that meets your needs.
Customized solutions: No two jobs are the same. For this reason, our technicians provide customized solutions to fit the unique needs of your location. Our knowledgeable technicians will provide you with multiple solutions to help you make an informed decision.
With new technological advancements made every day, make sure you're on the cutting edge of security with an expertly installed access control system. From smart card access to biometric door locks, our security pros have the solution you need.
Don't trust your safety to an outdated system! We guarantee you'll be satisfied with our service, so don't delay, call today at (305) 490-7058!